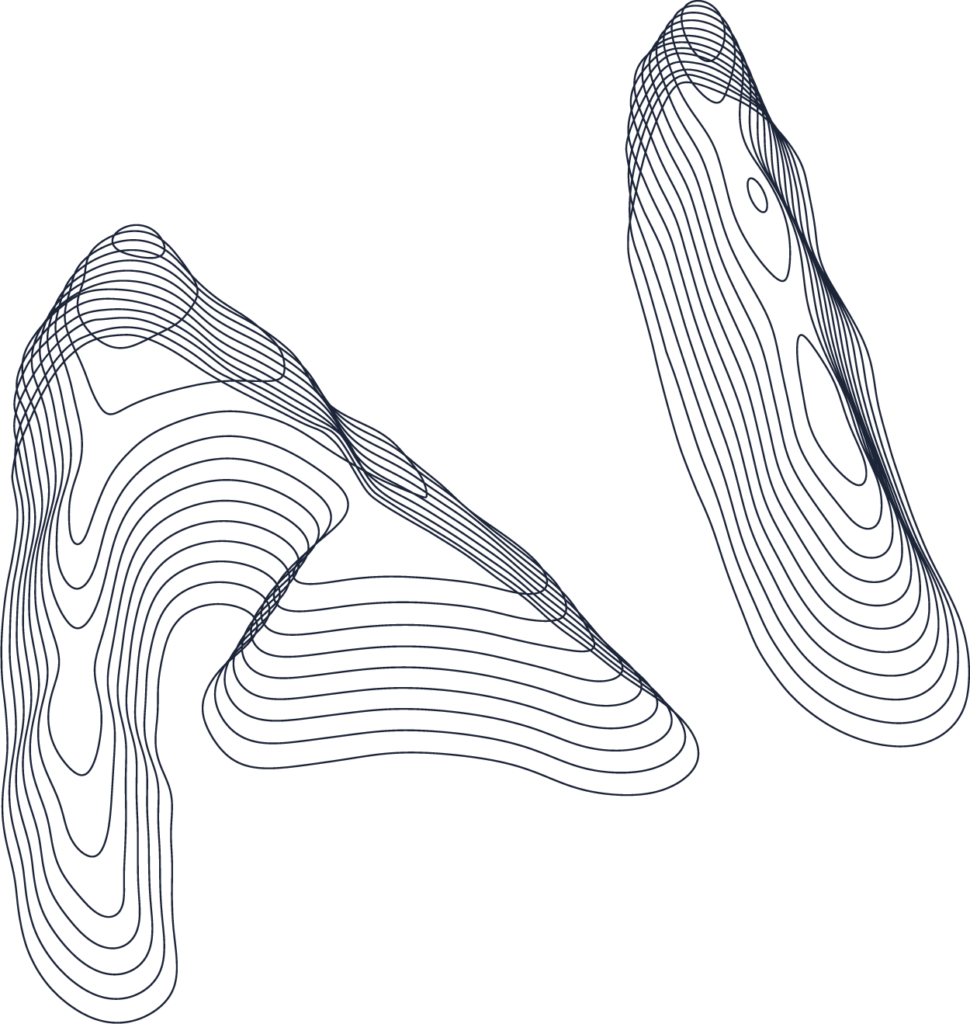 ARTIFICIAL INTELLIGENCE WITH HIGHEST PRECISION
In the age of data-driven innovation and artificial intelligence, machine learning and big data technologies are profoundly and sustainably changing our economy. We solve the complex issues of our time by combining precision and engineering with modern software development. Together and with great confidence, we are ready to face the future and fully motivated to bring forth our ideas.

Is your company ready for machine learning, intelligent algorithms and big data analysis?

As consultants, we visit your company and review together with your employees, the status quo of your data quality and infrastructure, in terms of readiness and suitability for artificial intelligence. You are then provided with a qualitative assessment and a strategic recommendation for actions, including a top management presentation.
From the idea to the validated prototype in 5 days:

In our AI Innovation Sprint, we train your employees in the basics of artificial intelligence and find new market opportunities together with our technology and your expertise. In the sprint, we shall work 5 days on site with your experts in order to develop new business ideas and processes, in addition to, ofcourse, supporting you in the implementation.
Our experienced AI consultants, data strategists, system architects and business model designers work with your team and management to create a customized data and AI strategy for your business and products.

Our process is based on agile principles: We work collaboratively with your relevant stakeholders and continuously validate the strategy with your organization and customers.

We offer you a secure and structured storage for your data. Through the use of cloud technologies we secure a high data availability, scaling and data security in your personal workspace. Through a uniform metadata model you can always find the right data with the help of a Google Like Search function
A lot of data is stored in proprietary formats. This means that an analysis of the data is only possible with the help of complex individual solutions. We transfer your data into a uniform format. With the meta information gained from the processing of the data, the metadata model is enriched.
Based on a uniform analysis format, mathematical aggregations can be made and the results can be managed in a time series. Based on these time series, interactive dashboards are provided.
Based on your individual needs, we further increase the added value from your data. Together we develop iterative methods of analysis to find solutions to complex problems. The results are managed in time series and made available to you in individual, interactive dashboards.
Do you already have a concrete idea for AI project or your personal data analysis? We would be happy to support you with our technology and expertise in the implementation of AI software. Our developers work with you to bring your idea from the concept to the application. Even after the introduction we are still there for you: Through our our Lifelong AI Support, we also adapt your AI module to your future challenges. challenges you may face in the future.

TRAINING ARTIFICIAL INTELLIGENCE
Behind these buzzwords modern methods are hidden, which are new products, ways of working and ways of thinking. In this training you will learn the underlying concepts and the potentials for the use of machine learning and what you need, to use machine learning in your company.
In this course you will learn to analyze data with the help of Data technologies and understand the concepts behind the distributed analysis of large amounts of data. We will show you the technologies around the implementation of analysis scripts and how to interactively prepare the results.
WE HAVE ALREADY BEEN ABLE TO INSPIRE WITH THESE PROJECTS