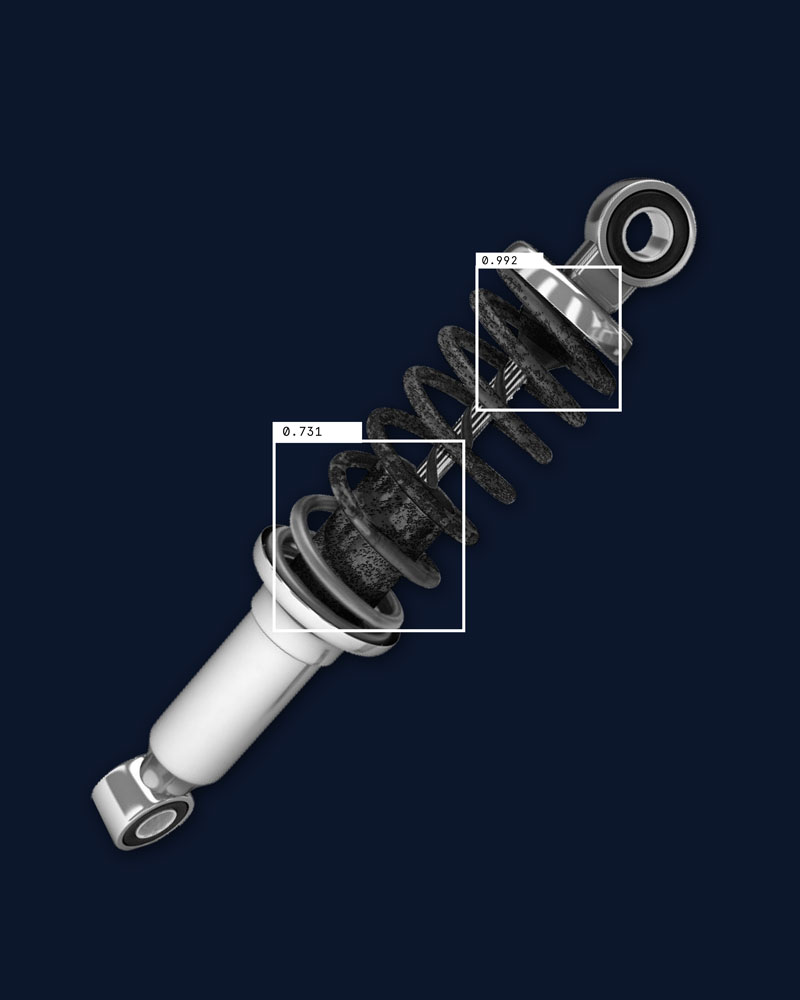 Intelligent damper defect detection
Predictive maintenance predicts the wear and tear of components to ensure worry-free and safe use of the vehicle over its entire life cycle.

Using the example of semi-active shock absorbers, we could show that even slight changes in the properties of the dampers can be detected. The underlying principle of defect detection are characteristic vibration properties of the wheel suspension and the vehicle body. These are recorded and further processed via the vehicle sensor system.

Complex changes are identified by a machine learning process called Support Vector Machine and are displayed to the driver.
Possible applications: Reduction of downtime of agricultural, construction and industrial machinery, etc.